Clean Eating Chicken Breast Recipes from Simply Fit & Clean. 
Whether chicken breast itself is considered a "healthy food" depends on who you ask.  Someone trying to build muscles? Yes.  A vegan?  No.  Chicken breasts are a popular food for the fitness minded because they have a few desirable features: low calorie (170/3 oz serving,) high protein (25g/3 oz,) and 0 carbohydrates.  As with any food, healthy prep is just as essentially as healthy ingredients.  Breading a chicken breast and dousing it in gravy minimizes the benefits.

Here are links to some of my favorite recipes using chicken breast (all images link to the recipes.)
Grilled Pesto Chicken and Tomato Kebabs on skinnytaste.com, 147 calories per serving
Dooce's Slow Cooked Shredded Chicken and Potatoes has the benefit of being made in a slow cooker.
Chicken Larb is a unique twist, and has lots of ingredient flexibility.
This Stuffed Chicken Breast keeps the calories low by utilizing Laughing Cow cheese.
Yep, another skinnytaste because she is possibly my favorite healthy recipe blogger.  Her Chicken Shiitake and Wild Rice Soup looks amazing for a fall table.


Be sure to subscribe to the blog, like the Facebook page, and follow me on Twitter and Pinterest!
Feel free to grab the button below either by saving the image or copying and pasting the code below.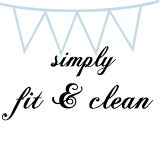 Have any favorite clean eating chicken breast recipes? Share below.