With winter hitting areas of of the Northeast especially hard and the safety of sunlit hours shortened, it's time to look into treadmill workouts as an alternative to running outdoors.  For those who don't or can't run, many treadmill workouts are adaptable to elliptical, stationary bike, and stair machines.

1) FitSugar has the "20 Minute Treadmill Workout," which is easily printable to take along to the gym.


2) Fitness Magazine details a week of workouts in their article, "Our Best Cardio Workouts" by Jenny Hadfield, co-author of Running for Mortals.
3) Julie from Peanut Butter Fingers has a killer 30 minute Treadmill Interval Workout with a few sprints of 10mph!  That speed is not for beginners, but it sure will torch calories.  Julie is the guru of treadmill workouts, so be sure to hang out on her site a bit.


4) Janetha at Moves and Meals posted a 20 Minute HIIT treadmill workout that will make you feel the burn.  (I explain what HIIT means here.)
5) Katy from Fit Personality designed a solid 60 Minute Treadmill Workout that is a good balance of speed work, race pace, and fast walking.
Desperate to run outside in the cold?  Runner's World has 10 Tips for Running in the Cold to keep you safe and comfortable.  It is a great excuse to buy some really cute cold weather running gear like this or this or these. Personally, if I have a balaclava and gloves, I'm much happier than if I'm trying to deal with exposed skin. (Depending on your region, exposed skin can be very dangerous.) So be smart!

Be sure to subscribe to the blog, like the Facebook page, and follow me on Twitter and Pinterest!
Feel free to grab the button below either by saving the image or copying and pasting the code below.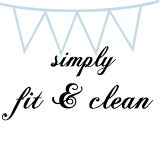 Resources:
Be sure to share any favorite treadmill workouts in the comments!